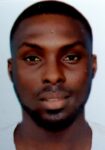 Odia Stephen
About the Candidate
CONFERENCE HOTEL & SUITES OGUN STATE
Front Desk Office May 2018 – Nov 2019
.Developing solutions by studying requirements analysis and information needs;
.Handling multiples complains of customer.
.Directed initiatives to reduce disputes and grievances among guest.
.Maintaining a working knowledge of all guest service to maximize quality of documentation and minimize delays.
.Creating an excellent relationship with all guests.
.Making use of an inputted software for checking in and checking out of the guest.
ADAMU GLUMA MODAL SCHOOL KEBBI STATE May 2017 – April 2018
Class teachersubject teacher
.Preparation and delivering lectures to senior student on topic.
.Evaluation and grading of student class work, assignment and paper.
.Prepare course materials such as syllables and home work assignment.
.Compile, administer and grade examination.
.Plan, evaluate and revise curricular, course content and course materials and methods of instruction.
.Initiate, facilitate and moderate classroom discussion and maintain regular schedule office hours to advise and assist student
.Keep abreast of development in the field by reading current literature, talking with colleague, and participating in professional conferences.
SAMGAB UNIQUE INTERBIZ OGUN STATE Jun 2013 – Aug 2015
Admin Manager and Human Resources
.Collaborated with stakeholders to maintain a deep understanding of company policies.
.Developed tools and procedures to support other departments. .company services via telephone, online, and other means resulting in 75% increment of company input.
.Identifying, reaching and targeting new business prospects.
.Employing new staff and making sure they meet the standard of the organization.
.Identifies hiring needs and recruitment plans, making organizational charts and develop the position description.
RECI REAL ESTATING COMPANY OYO STATE Feb 2011 – Mar 2013
SITE ENGINEER & SUPERVISING COORDINATOR
.Worked on confidential projects in constant focus on the client objectives of quality, cost and updates of event on sites.
.Delegated tasks to coworkers for better efficiency under firm deadlines.
.Found, investigated and report in loading assessments of new and existing structures on site.
.Analyzing and carrying out details information's of plans layout.
.Solving technical issues, Providing advice, management and preparing reports
.Estimating materials, constructions, labour cost and liaising with local contractors.
Skills
adaptable
Challenging Employees
EmotionalControl
Encouragement
Entertainment
Goal Setting
Involvement
Leadership
Maintaining High Levels of Activity
Management
Meeting Deadlines
Motivation
Multitasking
Overseeing Meetings
Overseeing Operation
Plan Development
Planning
Promotions
Rehabilitating Others
Responsibility
Service
Supervision
Team Building
teamwork
Toleration.