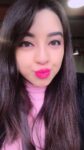 Marverth Pinto Sagastume
About the Candidate
To pursue a rewarding career, seek a challenging and healthy work environment where I can utilize my skills and knowledge efficiently for organizational growth.
Education
08/2010 - 12/2014
Roosevelt University
Bachelor of Science in Business Administration: Management
8/2006 - 6/2010
Cristo Rey Jesuit High School
High School Diploma
Experience
05/2018 - 08/2019
Oldcastle Building Envelope: Chicago
Administrative Assistant
Assisted with office administrative duties, typing, filing, copying, scanning, and answering the phone.
• Answered about 20 inbound calls from customers per day using the Mitel program/telephone.
• Proofread / double keyed orders to check for errors and then validated the orders.
• Checked incoming acknowledgements and filed.
• Provided warranty paperwork for glass orders.
01/2018 - 05/2018
Combined Insurance: A Chubb Company - Employed through Aerotek Staffing Agency Chicago
Call Center CSR – Temp
Contacted policy holders as part of the welcoming campaign.
• Made over 100 outbound calls per day to policy holders.
• Conducted a Customer Satisfaction Survey in the Latino Market in both Spanish and English plus entered the results into Excel and Clarify database.
11/2015 - 04/2016
Maximus Inc. - Employed through Apple One Staffing Agency Chicago
Call Center Administrative Analyst – Temp
Helped to process Medicaid enrollments and applications for the State of Michigan.
• Looked through databases to process enrollments and entered data to process applications.
• Answered about 34 calls daily with a mix of general information, enrollments, and applications.
• Received a MI-SSP Call Center Award for great customer service during February 2016.
10/2010 - 04/2011
Roosevelt University - Office of the University Librarian
University Work Study (internship) – Roosevelt University
Performed research on Higher Education for minorities and included information on how to obtain funding such as scholarships.
Skills
Adobe Photoshop 2021
Attention to detail
Bilingual
Clarify
Doclink
Illustrator 2021
InDesign 2021
Microsoft Office Suite
Mitel Phone System
Neat gift wrapping
Translate Documents