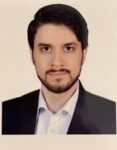 Mahan Janani
About the Candidate
Mahan Janani
Project Control Manager
Email: mahanjanani@gmail.com
Skype: mahan.janani
Facetime: mahanjanani@gmail.com
Telegram: telegram.me/mahanjanani
Phone number & What's App: +989213378184
I am creative and enthusiastic as a manager with over 6 years of professional experience in diverse industries, and I am passionate about embracing new experiences in every industry and learning new skills.
Skills & Abilities
Project Control softwares
Primavera P6, Primavera P8, Microsoft project, Jira, PMBOK, PMP certificate
OS
macOS, Windows, Linux
Languages
English (IELTS General training 6 (Fluent), French (Advance)
Microsoft Programs
Microsoft Project Server, Microsoft Dynamic CRM, Word, Excel, Power Point, One note
BI Dashboards
BI dashboard, QlikView dashboard
Experience
04/2017 — Present
Senior Project Control Manager — Chargoon
Responsible for building sales, marketing and finance reports, and dashboards.
Creating rich dashboards using QlikView dashboard and prepared user stories to create compelling dashboards to deliver actionable insights integrated with Microsoft CRM.
Connected to different ODBC, OLE DB data sources (SQL Server, MS CRM, and Internal ERP Software) and flat files to create and schedule different complex reports as per given business requirement by leveraging the basic components of QlikView.
Generating QlikView dashboard for client experience monitoring team with dynamic load and flexible expressions so that users can modify accordingly as the requirement standard varies.
08/2020 — Present
Sales Expert — Chargoon
By the help of my project control experiences, I could turn sale department processes to a proficient one. I create a Qlikview dashboard for software sales of my company which lead this unit to clearance in informations like company's profit and sale. I followed up my last experience in sale expert position and suggest a lot of changes which turned out to be a breakthrough in sale unit.
03/2015 — 03/2017
Senior Project Control Manager — Ideh Global
I leaded a passionate team to monitor projects with oil and gas companies by create and tracking project's gantt charts
Communication
I am eager to learn new skills and deal with new challenges and find myself a hardworking person with discipline. Moreover, I can work under a lot of pressure by teamwork.
Leadership
I have leadership skills and organizing solution for companies which I could share.
Skills
Critical thinking
French
IELTS General Training 6
Jira
Leadership
MacOs
Microsoft CRM
Microsoft Office
Microsoft Project
PMBOK
Power BI
Primavera P6
Problem-solver
Qlikview
Risk Management
time management
Windows
Work under pressure