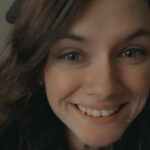 Kara Fortson
About the Candidate
Kara Fortson
B.G.S.
Kara Fortson
253 MC 482
Fouke, AR 71837
903.826.0990
kara.fortson@gmail.com
ㅡ
Skills
Web design, Google Workspace, Instagram Microsoft Suite, CRM tools, Social Media, Email Automation, Graphic Design, Project Management, Medical Claims, ICD 9 ICD 10 UB04, CMS 1500, DX, CPT,  and Modifiers, ISET, ACIS, ETS, WAND,   De Escalation, MAC  and Windows OS
ㅡ
Experience
United Healthcare  / Care Advisor – Special Needs
April  2022 – July 2022  Remote
Provided holistic family support to members who  have special
needs themselves or may be caring for children or family members
with special needs, owning end-to-end resolution of issues.
Apria Healthcare, / Sleep team
Rep
Feb 2022 – March 2022 Remote
Answering Inbound calls for a dedicated insurance team
Maintain knowledge of inventory as pertains to Sleep Apnea equipment
Processing payments
Utilizing Customer Service Software
Medicare Medicaid processing
Freelance  / Business Manager
Creating and managing content for social media channels i.e.
Facebook, Instagram, LinkedIn, and Youtube.
● Appointment Setting, Client Outreach
● Light copywriting / Website Design
● Customer Service and general troubleshooting via Email, chat, and phone
● Virtual Event Planning & Execution
● Recruiting and People Management (Interns)
● Learning Solutions
ㅡ
Education
University of Arkansas at Monticello  / B.G.S. – Cum Lade
2017 -2019
Concentrations in Healthcare Management and Criminal Justice Administration
Arkansas State University / M.B.A – Healthcare Management
2022
ㅡ
Awards
Texas Lions Camp Lifetime Membership
Skills
Learning Solutions
Onboarding
Project Development