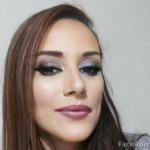 Kaoutar Harti
About the Candidate
From 2013
ü   Regional Business Development – North Africa, at 'BASF'
Missions:
–    Scan the potential and opportunities in the new markets, define and execute new markets development activities (seminars for focus markets , exhibition booths, direct customers visits , direct mailings and calls  ,cooperation with associations , distribution events …)
–     Execute market research, market analysis, competitive analysis and segmentation
–    Develop the strategic sales and marketing plan proposition for every new market and every new product launches to achieve stated objectives of sales growth , translate it into a clear action plan in coordination with others departments  to get their full agreement ( technical services , sales, supply chain , financial  , manufacturing communication ,…)
–    Achieve/Exceed the region's sales targets
–   Implement successful network of distributors and agents in North Africa region
–    Build and maintain successful relationships with prospects and existing clients, , evaluate the current business performance regularly and propose new actions to reach the target growth ( customer satisfaction survey , develop new target customers ,communicate effectively with research and development team to develop new competitive products for each segments,…  )
–      Manage customers relationships in relation to BASF global sales strategy (sales targets and profits,calls , face to face visits ,contracts negociation, forecasting and competitive reportings,understanding distributors business systems, communication with others internal BASF functions as required
From 2007 to 2013
ü   Marketing & Business Development Manager at 'SCHNEIDER ELECTRIC'
Missions:
–    Define a business development strategy and sign new strategic alliances with the key actors in the market.
–   Identify and develop new partners to develop overall business volume
–    Build commercial policy for each sales channel (products offer by customer segment, price policy, technical trainings, services, distribution seminars, promotion plans …etc)
–   Establish the marketing plan with sales and finance team.
–    Negotiate the contracts and annual targets with the partners
–   Visit all distributors and the strategic accounts.
–    Hold quarterly business reviews with the key distributors (targets, progress of the promotion action plan , marcom plan , specific needs)
–   Validate positioning of the products price
From 2005 to  2007
ü   Quality and Manufacturing Manager at  'MECADEX' French company specialized in manufacturing automotive and industrial parts
Missions:
–     Organization and change management during the implementation of ISO 9001:2000 (obtaining the certification BVQI France )
–     Production management (manufacturing program, launching, quality control,…)
–     Creation and updating of procedures ,quality system audit
–     Monitoring of supliers and subcontractors (evaluation, follow up of delivery dates,
visiting subcontractors …)
–     Validation of the manufacturing steps for the new products launch
–     Coordination of preventive and corrective maintenance
–     Optimization of production costs .
–     Managing a team of supervisors and technicians
From 2004 to 2005
ü   Project Engineer at 'VALEO '
Missions:
–     Study and development of automotive harnesses (capital M +  VALEO business rules)
–     Managing the interface between engineering department, customers, and manufacturing team.
2004 (4 months)
Technical project at 'VALEO'
2003 (1 month)
Technical Internship at 'ST Microelectronics'
2001 (1 month)
Initiation Internship at  'COSUMAR
EDUCATION
05/2010        : Channel Management (SE Sales Academy)
02/2010        : Strategic and Operational Marketing Cycle ( SE Sales Academy)
05/2008        : IRCA Auditor certification ISO 9001 V2000 (BVQI)
2000/2004    :  Electro Mechanical Engineer   – ENSEM
OTHER QUALIFICATIONS
ü    Project management
ü    Six Sigma (Green Belt)
LANGUAGES & PERSONAL INTEREST                                                                                               LANGUAGES :                                   Arabic, French
English
PERSONAL INTEREST :    Travelli