Johannesburg, City of Johannesburg Metropolitan Municipality, Gauteng, 2001, South Africa
Member Since 2020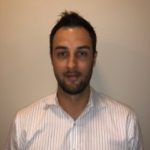 Johan Bartlett
About the Candidate
Manager, Finance – Business Intelligence & Reporting                                                     2019 – present
Sasol Exploration and Production International, Johannesburg, South Africa
▪          Leads variance analysis, monthly and legal reporting, and responsible for coordination process for entire business unit; reports to Finance Senior Manager and is accountable to business unit's CFO and Senior VP of Finance for approval.
▪          Accountable for Form 20-F reporting to the SEC by procuring and producing annual performance reports that are submitted to CEO and disclosure committee (VPs of each area) to help make strategic company-wide decisions.
▪          Manages and coordinates SOX process by ensuring proper planning and execution, assisting various staff with tests and reviewing all tests.
▪          Plans, coordinates and compiles information required for analyst book, results announcements and CFO and CEO roadshows:
▪          Identifies and implements continuous improvement and cost-savings projects (e.g. travel cost reduction), monitors and track cost savings that impact various capital projects.
Manager, Finance – Reporting                                                                                                            2015 – 2019
Sasol USA Corporation, Houston, USA
▪          Accountable for entire financial process for the business unit including managing 5 direct reports, managed the external audit process; worked closely with business unit CFOs to produce output ultimately to be approved by Finance SVPs to finalize business decisions.
▪          Managed the financial reporting and inter-company process for Sasol North America, including monthly, interim and annual financial reporting to Group and ensuring IFRS compliance for all North American entities; identified and produced recommendations around shared-service opportunities to manage the financial reporting process.
▪          Implemented reporting "best practices" for Sasol's largest project in the United States, a nine month process based on prior subject-matter experience, and deep knowledge of the Hyperion Financial Management (HFM) reporting system.
▪          Streamlined month-end activities due to prior consolidation experience and reduced end-to-end process from seven to five days through various controls put in place.
▪          Accountable for day-to-day Finance operations, e.g.
o   Management and verification of financial statement information packages for senior executives.
o   Preparation of annual United States GAAP financial statements.
o   Management of Intercompany process.
o   Maintaining functionality of Hyperion Financial Management process and reporting system.
Manager, Finance – Projects
Sasol Limited, Johannesburg, South Africa                                                                             2014 – 2015
▪          Accountable for the redesign of the Sasol company structure in Hyperion following the change the company's operating model:
o   Liaised with business unit CFOs on the accuracy and the validity of the proposed changes to the entities.
o   Identified changes in entities by considering all liquidation and disposal transactions
▪          Responsible for consolidating and rebalancing entire company structure (in excess of 350 entities in 6 operating segments) to ensure all changes have been correctly implemented.
Manager, Finance – Consolidations
Sasol Polymers, Johannesburg, South Africa                                                                           2011 – 2013
▪          Accountable for monthly, business unit consolidation on Hyperion Financial Management within prescribed deadlines, ensured all base level entities were submitted timely and accurately
▪          Managed and developed a team of 6 direct reports
▪          Lead detailed variance analysis for the business unit by engaging with financial accountants and operational staff to enable business unit CFO to make informed decisions
▪          Prepared monthly tax calculation by liaising with Group tax and researching complex tax issues where necessary
Senior Reporting Accountant – Consolidations                                                                      2007 – 2011
Sasol Synfuels International, Johannesburg, South Africa
▪          Accountable for preparing monthly consolidated report including detail variance analysis and commentary
▪          Prepared annual budget and NPV calculations for various long term projects by discussions with project managers
▪          Prepared monthly Management Director's report, quarterly Board packs and submissions to the Audit Committee
▪          Prepared annual IFRS financial statements for the business unit
Trainee Accountant – Articles                                                                                                 2004 – 2006
Sasol Limited, Johannesburg, South Africa
▪          Rotated between different business units in the group over a 3 year period, gaining experience in the following core areas:
o   Financial Accounting
o   Managerial Accounting and Financial Management
o   Internal Audit & Corporate Governance
o   Taxation
Skills
adaptable
financial reporting
Hyperion
IFRS
problem solver
US GAAP