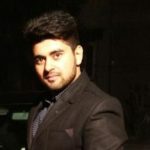 Bhuwan Anand
About the Candidate
I have been part of the Pilot processes in all of my assignments and helped organizations with the Process and Policy Governance setup related to Inventory management, Asset management, Purchase Order operations, Supplier Management, Vendor/Customer KYC process, Procurement, and Customer Retention with ongoing effort on continuous process improvement. This also helped me to learn and developed skills in Project/Product Management, Key Account Customer Service, Supply chain Operations, RFQ/RFP, Budgeting, Agile/Scrum, Contract management, Process Transformation, and Operation Management.
I am an adaptable, highly organized, and detail-oriented professional with more than 10 years of global cross-industry experience in diverse profiles. I began my career in 2006 at Bharti Airtel Ltd. and holds a degree in Bachelor of Computer Application (BCA) & Master of Business Administration (MBA) from IGNOU University.
I have the ability to manage multiple projects and tasks at any given moment with highlighted leadership qualities and the ability to work with individuals from varying backgrounds while promoting team values.
Education
June2007/June2010
IGNOU
Bachelor of Computer Applications
Skills
Agile/ Scrum Mindset
Asset Management
Budgeting
Customer Service Delivery
Document Management
Inventory Management
KYC
MS Office proficient/Advance Excel VBA
Oracle 11i
Order Management/ PR to PO
Process-Policy Development/Governance Lean Six Sigma Certified
Procurement/ Negotiation
Project/ Product Management
R12 & O-fusion
ServiceNow & 2IM
UAT
Vendor Management