Gloucester, Gloucestershire, South West England, England, United Kingdom
Member Since 2022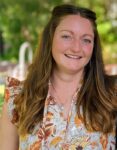 Anna Mulcahy
About the Candidate
Dear Hiring Manager,
I am writing to express my interest in your Job. I believe I demonstrate the necessary skills and experience you are seeking and would make a valuable addition to your company. As my resume indicates, I possess more than 10 years of progressive experience in Accountancy, having obtained my AAT qualification in 2011. Having worked previously as an Accounts Assistant and Accounts Receivable, Management Accountant and Data Analyst.
Throughout my career, my desire to learn and grow has given me the ability to easily adapt and master several different accounting processes from credit control to monthly/ yearly reconciliations, to payroll to staff recruitment and monitoring staff's quarterly performance reviews. When given a new task, I work hard to complete it in a manner that is both timely and accurate; I believe in working smarter, not harder. Other highlights during my career include, but are not limited to:
·       Integral part of a small international team to implement SAP system to a shared financial service internationally. Leading the verification of functions required and the accurate entry of the customer/ vendor, opening balances and financial imports.
·       Reduced one companies substantial outstanding company debts by personally meeting directly with CFOs of various companies to agree a payment plan in a reasonable time.
·       Streamlining and mapping of job processes within several roles, saving considerable costs, time and resources spent in training current and new staff.
·       Proficiency in the use of Microsoft /Google Software, specifically excel (VLookups, Pivots, Formulas)
In addition to my accounting background and organizational skills, my ability to work with a wide range of professionals has always been an invaluable resource to my employers. Throughout my career, I have always worked well with people of varying backgrounds, and nationalities.
I am an accomplished communicator, with excellent process improvement, organizational, decision making, and time management skills, and have a proven track record of consistently meeting and regularly surpassing demanding performance goals and expectancies. Being proactive, innovative, and highly influential, I am seeking a challenging but rewarding position, which is why I was naturally drawn to this exciting opportunity.
I look forward to hearing from you.
Sincerely,
Anna Mulcahy