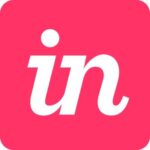 InVisionApp
About the Team:
This role is part of the Customer Solutions team which helps prospects and customers understand and get the most value out of our products. Customer Solutions include pre-sales Solutions Consulting, post-sales Product Consultants, Product Training/Content, Tools, Operations, and Support. This role will be part of our global support team working closely with cross-functional partners in Engineering, Product, and global customer-facing teams to provide enterprise-level technical support to customers. As the technical backbone in Customer Solutions, you'll interface between customers and Engineering to troubleshoot complex technical issues; ensure issues are properly documented and qualified before being escalated to Product; manage internal and external communication for outages, major incidents, and maintenance; and work with global customer-facing teams to communicate workarounds and resolutions to customers.
What you'll do:
Prioritize, directly respond to, and engage qualified customer support inquiries and requests via email, phone or video conferencing, live chat, and social media.
Compare, analyze, qualify, and escalate bug reports and feature requests to appropriate teams.
Directly engage and collaborate with Engineering teams to quickly resolve customer issues or reported bugs.
Act as quality assurance for escalations and technical backbone and resource for internal, customer-facing teams.
Share industry best practices on web/mobile design practices and tools with customers
Perform and monitor data migrations including retrying of transient failures, alerting the Engineering on-call of issues that put multiple migrations at risk of permanent failure, marking finalized success/failure to trigger emails to customers, and reporting results and escalating blocking issues with team
Project work including developing and maintaining internal and customer-facing technical documentation, writing internal macros, auditing bugs or feature requests, testing new features, developing training to prepare for new feature releases, or other projects that would benefit our customers and Customer Solutions.
What you'll bring:
You possess excellent written and verbal communication skills.
You're a natural-born evangelist with infectious enthusiasm and you genuinely relish troubleshooting and problem-solving complex puzzles.
You have knowledge of design practices (UI, UX, research, testing).
You've demonstrated technical support experience or experience serving as quality assurance for escalated customer requests and bugs, preferably in a SaaS B2B setting.
Ability to think on one's feet, learn a complex product inside and out, diagnose and troubleshoot technical issues, and discover creative methods to resolve customer issues.
Demonstrable experience documenting replication steps for complex technical issues.
Knowledge in supporting web technologies such as JavaScript and JS frameworks (React, Angular, Vue).
Ability to read and interpret error logs.
Versed in agile development methodologies and best practices.
Familiarity with modern ticketing, customer engagement, and CMS solutions within customer service environments (Zendesk, Desk.com, Help Scout).
Previous InVision experience and expert knowledge of design tools (Sketch, Adobe Photoshop, Studio, Figma) are a plus.