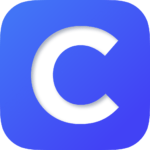 As an intern at Clever, you will work alongside full-time engineers, improving existing products and creating apps that live on top of Clever. Our very first intern wrote an iPhone app on the Clever platform that spread to over a thousand schools on the day it was released. Another intern wrote an app that let schools provision Google accounts, which now manages over 2 million student and teacher accounts. You will join an engineering team, participate in team processes and activities, and have a dedicated mentor on your team to help you throughout the course of their time at Clever. Over the summer, you will work on a project (similar to those outlined above) to develop your technical and collaboration skills.
Clever engineers most commonly utilize technologies/tools like MongoDB, AWS, Typescript, React, and Go to develop our products.
This is exclusively a 12-week, summer 2024 (May – August) opportunity.
WHAT WE'RE LOOKING FOR:
Must be graduating college before June 2025. Why is this? Clever only offers internships to college students who will be graduating within 9 months of their internship's completion because we view internships as a path to a possible full-time offer to start before August 1st, 2025. The internship program lets us identify and mentor future engineers, while offering the intern a chance to see what it's like to be part of the Clever team. At the end of the internship, we hope to be able to build on a great summer by extending our interns an offer to come back and join our team full time!
Relevant coursework in programming, computer science, or any other relevant field
Past projects demonstrating strong coding, problem solving and collaboration skills
A desire to grow as an engineer through collaboration, code reviews, and learning new languages/technologies
Excellent communication skills during team conversations, technical spec review, code review, and pairing sessions with teammates
A desire to work in a diverse, highly collaborative team environment
Commitment to equity and belonging. At Clever, we believe the classrooms we serve and our company's halls should be spaces that are diverse, equitable, and inclusive. That is why we are committed to building diverse teams, inviting every voice, and creating a safe space for everyone to be their authentic self. By fostering equity and belonging within our circles of influence, we unlock learning for ALL students.
SALARY TRANSPARENCY:
The annualized salary compensation for this role for candidates living in the United States, besides NYC and San Francisco, CA, is $87,500.