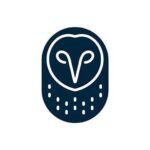 Our Samsara Recruiting team has helped scale the company to over 2000+ employees. We are looking for a dynamic leader to support technical hiring. This person will be responsible for leading a team of recruiters with the mission of bringing in the right technical talent to the company. This will include coaching and developing a recruiting team, improving recruiting process and operations at scale, and making Samsara's brand become even stronger as we continue to grow. We want someone who is strong at systems thinking, expanding our talent brand, and knows how to make us more efficient at scale. Hiring is at the core of what will drive Samsara's future success.
You will operate as a member of our people leadership team and report to our Director, Technical Recruiting.
You should apply if:
You want to impact the industries that run our world: Your efforts will result in real-world impact—helping to keep the lights on, get food into grocery stores, reduce emissions, and most importantly, ensure workers return home safely.
You are the architect of your own career: If you put in the work, this role won't be your last at Samsara. We set up our employees for success and have built a culture that encourages rapid career development, countless opportunities to experiment and master your craft in a hyper growth environment.
You're energized by our opportunity: The vision we have to digitize large sectors of the global economy requires your full focus and best efforts to bring forth creative, ambitious ideas for our customers.
You want to be with the best: At Samsara, we win together, celebrate together and support each other. You will be surrounded by a high-caliber team that will encourage you to do your best.
Click here to learn about what we value at Samsara. 
In this role, you will: 
Lead a high-performing recruiting team: Hire, develop, and lead a team of high performing individual contributors. Embody our Samsara Leadership principles.
Drive diversity initiatives for the company & execute on hiring goals: Execute on quarterly hiring goals with a focus on acquiring top diverse talent to meet our current and future hiring needs.
Partner on departmental talent strategy: Regularly manage pipeline activity and maintain data integrity, and proactively share data-centric updates with internal stakeholders.
Inspire operational excellence: Manage KPI achievement and tracking for the team.
Champion, role model, and embed Samsara's cultural principles (Focus on Customer Success, Build for the Long Term, Adopt a Growth Mindset, Be Inclusive, Win as a Team) as we scale globally and across new offices
Minimum requirements for the role:
10+ years of experience in talent acquisition with experience in private or public companies
5+ years of people management experience; demonstrated ability to hire, coach, empower, and develop talent
Strong analytical skills: ability to extract insights from raw data sets and experience with excel formulas and pivot tables required
Strong presentation skills: proven ability to create and deliver compelling presentations to an executive level audience
Passion for building a diverse team
Proven ability to design and communicate clear processes, and a detail-oriented approach to problem-solving
BA/BS degree
Samsara's Compensation Philosophy: Samsara's compensation program is designed to deliver total compensation (based on role, level, and geography) that is above market. We do this through our base salary + bonus/variable + restricted stock unit awards (RSUs).  A new hire RSU award is awarded at the time of hire, and additional RSU refresh grants may be awarded annually.We pay for performance, and top performers are eligible to receive above target equity refresh awards which allow employees to achieve higher market positioning.
The range of annual base salary for full-time employees for this position is below. Please note that base pay offered may vary depending on factors including your city of residence, job-related knowledge, skills, and experience.