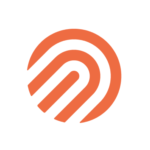 We are seeking a marketing leader that is passionate about uncovering customer insights and developing strategies to action on those insights. The Marketing Strategy & Insights Director is a marketing leader responsible for developing B2B and B2C customer journeys and uncovering insights along those key moments of truth where we can impact. They will also be responsible for developing a cohesive marketing strategy for Omada & creating marketing plans for new lines of business.
The healthcare ecosystem is complex with multiple customer segments. Our GTM strategy is complex and will require you to be able to simplify the strategy to help bring clarity for execution. As the Marketing Strategy & Insights Director, you will be the expert on customer journeys and uncovering insights. You will lead the marketing team through this discovery process and train the team on understanding insights & how to action against those insights. In this role you will be the insights champion to ensure our strategy & execution is grounded in our insights. As well as, tracking our success against our marketing strategy delivering on those insights to drive growth within our customer segments.
About you:
5+ years of Marketing
5+ years of experience in uncovering customer insights & developing marketing strategy.
7+ years of industry experience in Healthcare & Life Sciences.
Must have experience in payer marketing, medicare advantage and/or health systems.
You are a customer obsessed entrepreneur and work well in a rapidly changing environment with an ability to prioritize efforts that will improve the customer experience.
Troubleshooter, optimizer, always looking to improve, not shying away from disruptive approaches, and always defining success first.
A deep understanding of uncovering customer insights.
Experience in developing customer journeys and identifying key moments along the journey to discover insights.
Experience building brand level marketing plans and customer segment strategies.
Strong experience in market and competitive analysis.
Leadership experience leading groups through strategic and planning exercises.
Experience identifying key market trends & assessing how to leverage those trends and/or respond to market events.
Proven experience partnering with multiple internal stakeholders including, clinical, product, sales and customer service.
Highly organized and proficient at managing multiple projects at a time.
Strong empathy, communication, influencing, and organizational skills across all levels of the organization.
Your impact: Omada is at an inflection point. We are growing high double digits and expect to accelerate growth. However, to get there, we need to be able to become commercial experts, build highly engaged passionate teams, and work together with a one-team mindset. As the Marketing Strategy & Insights Director, you've got an exciting job to lead the following critical efforts:
Serve on the marketing leads team responsible for talent development, marketing plan of record, performance reviews (QBRs), and culture and engagement.
Build a collection of market research findings by customer segment.
Partner with sales and customer success teams to collect customer learning from field facing teams.
Build and lead our insights discovery process across all customer segments.
Develop and maintain customer journeys.
Lead the development of education and training on customer journeys, segmentation and insights.
Lead the annual marketing plan development process and measurement plan, including quarterly business reviews for learning and incorporation into our plan.
Lead the development of marketing strategies for new business lines and/or customer segments.
Identify key market trends and recommend which trends or events need our attention. Build in close partnership with corporate strategy plans to capitalize on these trends or events.
Partner with clinical and product marketing on competitive analysis.
Benefits:
Competitive salary with generous annual cash bonus
Stock options
Remote first work from home culture
Flexible vacation to help you rest, recharge, and connect with loved ones
Generous parental leave
Health, dental, and vision insurance (and above market employer contributions)
401k retirement savings plan
Work from Home stipend
Two giftable Omada enrollments per calendar year
…and more!
California, New York State and Washington State Base Compensation Ranges: $176,800 – $221,000*, Colorado Base Compensation Ranges: $159,120 – $198,900*. Other states may vary.