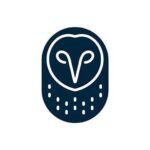 We are looking for a Global Logistics and Compliance Manager to manage the operations and performance of carriers globally, while ensuring goods move in a compliant manner.
You should apply if:
You want to impact the industries that run our world: Your efforts will result in real-world impact—helping to keep the lights on, get food into grocery stores, reduce emissions, and most importantly, ensure workers return home safely.
You are the architect of your own career: If you put in the work, this role won't be your last at Samsara. We set up our employees for success and have built a culture that encourages rapid career development, countless opportunities to experiment and master your craft in a hyper growth environment.
You're energized by our opportunity: The vision we have to digitize large sectors of the global economy requires your full focus and best efforts to bring forth creative, ambitious ideas for our customers.
You want to be with the best: At Samsara, we win together, celebrate together and support each other. You will be surrounded by a high-caliber team that will encourage you to do your best.
Click here to learn about what we value at Samsara. 
In this role, you will:
Manage the Import/Export compliance program
Oversee inbound and outbound logistics
Daily oversight to the relationship with carriers, freight forwarders, and customs brokers
Improve carrier performance, business process, and costs
Manage business standards for freight claims, dangerous goods (HAZMAT), and any new processes that may arise
Ensure freight, duties, and taxes are paid in a timely manner
Maintain proficiency on trade compliance regulations and changes in the shipping world
Resolve issues with carriers/customs brokers to reduce delays
Maintain and document global transportation and compliance processes and policies
Manage delivery status updates with customers
Cultivate the delicate balance of compliance, cost, and speed for our shipments
Champion, role model, and embed Samsara's cultural principles (Focus on Customer Success, Build for the Long Term, Adopt a Growth Mindset, Be Inclusive, Win as a Team) as we scale globally and across new offices
Minimum requirements for the role:
8-10 years of domestic/international transportation operations
5 years Import/Export experience
Bachelor's Degree in Supply Chain or a related field of study is preferred
Strategic program and project management experience required
Experience managing cross-border shipments
Detailed oriented with the ability to manage data in multiple databases
An ideal candidate also has:
Experience with working with different countries in North America, Europe, and Asia
Demonstrated experience in simplifying complex information to team members and customers
Managed People/Resources for 5 years
Experience in CRM's (Salesforce) and ERP's (Netsuite, SAP, Oracle) is a plus
Start-Up experience is a plus
Licensed Customs Broker is a plus
Microsoft Office/G-Suite experience required
Maintains composure in high-pressure situations, and able to execute plans solo with strong judgment and quality
Strong written and verbal communication skills
Samsara's Compensation Philosophy
: Samsara's compensation program is designed to deliver total compensation (based on role, level, and geography) that is above market. We do this through our base salary + bonus/variable + restricted stock unit awards (RSUs).  A new hire RSU award is awarded at the time of hire, and additional RSU refresh grants may be awarded annually.
We pay for performance, and top performers are eligible to receive above target equity refresh awards which allow employees to achieve higher market positioning.
The range of annual base salary for full-time employees for this position is below. Please note that base pay offered may vary depending on factors including your city of residence, job-related knowledge, skills, and experience.