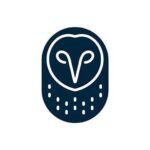 Samsara's rapid growth and success in the enterprise segment has created a need for more Public Sector partnerships to scale our business. We are seeking an experienced and dynamic individual to join our team as the Director of Public Sector Partnerships.
This pivotal role will be responsible for leading Samsara's Public Sector Partner go-to-market strategy and initiatives. You will be establishing and nurturing Public Sector partnerships with distributors, national and regional Value-Added Resellers (VaRs), Direct Market Resellers (DMRs) and Independent Software Vendors (ISVs) driving growth, and ensuring success within the public sector. Collaborating closely with our sales, product, and customer success teams, you will set the strategy for our Public Sector partners, and ensure highly qualified, customer-oriented partners are available to work with our customers. You will develop and maintain metrics to monitor the performance of these partners, so as to better inform sales, customer success, and customers about which partners to work with based on the need. You will work with our Partner Enablement team to develop training and enablement programs for our partners.
You should apply if: 
You are a strategic thinker with a passion for forging impactful partnerships within the public sector, and you thrive in a dynamic and innovative environment. This is an opportunity to play a pivotal role in shaping the growth and success of Samsara while contributing to the evolution of IoT telematics technology.
In this role, you will work on:
Strategy Development:

Develop and refine the overall Public Sector partnership strategy in alignment with the organization's goals and objectives.
Identify, evaluate, and establish strategic Public Sector partnerships with national and regional distributors, Value-Added Resellers (VaRs), Direct Market Resellers (DMRs) and Independent Software Vendors (ISVs).

Stakeholder Engagement:

Build and maintain strong relationships with key stakeholders, including existing and potential Public Sector partners, industry influencers, and internal teams.
Collaborate with executive leadership to ensure Public Sector partnership goals, objectives, and growth targets align with the organization's vision.

Negotiation and Contracting:

Lead negotiation efforts with potential partners to establish mutually beneficial terms and agreements.

Partnership Recruitment, Nurturing & Growth: 

Evaluate and recruit new Public Sector partnership opportunities that align with the company's strategic priorities.
Work closely with partners to co-create value-added solutions, driving joint growth opportunities.

Cross-Functional Collaboration:

Foster collaboration across various internal teams (product, sales, marketing, etc.) to leverage resources and expertise for partnership success.
Act as a liaison between partners and internal stakeholders, ensuring seamless communication and alignment.

Performance Evaluation:

Define key performance indicators (KPIs) and metrics to measure the success of partnerships.
Regularly assess partnership performance and use data-driven insights to optimize strategies for continuous improvement.

Management and Development:

Lead and mentor a team of partner professionals, fostering their growth and success.
Provide guidance, support and performance feedback to ensure the team's effectiveness.

Championing, role-modeling, and embedding Samsara's cultural principles (Focus on Customer Success, Build for the Long Term, Adopt a Growth Mindset, Be Inclusive, Win as a Team) as we scale globally and across new offices.
Hiring, developing and leading an inclusive, engaged, and high performing team.
Minimum requirements for this role: 
Bachelor's degree in Business Administration, Marketing, or a related field. MBA or relevant advanced degree preferred.
10-15 years of partner management experience with a proven track record in business. development, partnership management, or related roles within the technology industry.
10 years of leadership experience with a track record of managing and developing teams.
Extensive experience working with distributors, national and regional Value-Added Resellers (VaRs), Direct Market Resellers (DMRs) and Independent Software Vendors (ISVs) with strong network and existing relationships within the public sector domain.
Exceptional written & oral negotiation, communication, and interpersonal skills with the ability to work well with internal & external C level and above individuals.
Strategic thinker with a track record of driving revenue growth through partnerships.
Proficiency in data analysis and using insights to drive decision-making with the ability to translate high-level goals into actionable plans.
Proven ability to work cross-functionally and collaborate effectively with internal and external stakeholders at all levels.
Consistent quota (over)achievement in previous roles.
Familiarity with IoT, telematics, and related technologies is a plus.
Samsara's Compensation Philosophy
: Samsara's compensation program is designed to deliver total compensation (based on role, level, and geography) that is above market. We do this through our base salary + bonus/variable + restricted stock unit awards (RSUs).  A new hire RSU award is awarded at the time of hire, and additional RSU refresh grants may be awarded annually.
We pay for performance, and top performers are eligible to receive above target equity refresh awards which allow employees to achieve higher market positioning.
Annual on-target earnings (OTE) for full-time employees for this position is below.