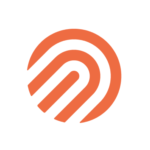 Omada delivers clinical-grade programming to the market by developing programs inspired by scientific evidence and measured against gold-standard metrics.  Our clinical strategy group works alongside our commercial team to ensure that our clients and partners understand how our clinical value differentiates us from our competitors.  This group of external-facing clinicians has a deep familiarity with our programs, clinical research, and the digital health landscape.  The Director, Clinical Strategy is the leader of this group and primarily responsible for supporting the commercialization of our programs along with our commercial team.  In this role you are the first point of contact with our payer and enterprise partners at all phases of the sales process.  You ensure the commercial teams have the most up to date product information and that the product teams benefit from key market insights to guide the R&D process.  This role reports into our Chief Medical Officer.
About you:
The ideal candidate is clinician with either an MBA or equivalent business experience with a deep interest in the commercialization of innovative health technology.  You excel at public speaking and customer-facing work.  You think strategically and are able to break down complex ideas into understandable components.  You have experience working in health technology either in industry or through research.  You understand the product development process and can explain how clinical best practice informs our programs.
Your impact:
Maintain familiarity with the latest evidence and clinical best practice for the management of conditions we treat: diabetes, hypertension, pre-diabetes, dyslipidemia, obesity, mental health, and MSK
Survey the digital health landscape to stay up to date with the competitive market & published outcomes in our field
Collaborate with Omada's marketing and product teams to create marketing assets, refine our brand, and communicate externally
Develop and deliver training for commercial team members on our clinical programs and scientific evidence
Join late-stage conversations with clients and partners to showcase the member experience and explain the scientific premise of our programs
Summarize and share feedback from prospects/customers with the product team to facilitate rapid iterations in product design and service delivery
You will love this job if you:
2 years of product experience at a healthtech company OR industry experience in a BD, sales, consulting, medical science liaison, or management role
Advanced clinical degree (MD/DO, PharmD, DPT, NP, PA) or relevant experience required. Strong preference for masters in health-related field
Cross-functional experience and experience building strong client relationships
Management experience and enjoys mentoring a junior team
The ability to understand, interpret, and explain clinical research, including familiarity with PubMed, basics of clinical study designs (e.g. difference between an observational study and a RCT), and statistics
A strong background in working cross-functionally on projects
The ability to thrive in a dynamic start-up environment with change and ambiguity
Bonus points for:
A master's degree such as an MBA, MHA, MPH, MS or equivalent in epidemiology/biostatistics, clinical informatics, public health, healthcare management, business, or health policy.
Benefits:
Competitive salary with generous annual cash bonus
Stock options
Remote first work from home culture
Flexible vacation to help you rest, recharge, and connect with loved ones
Generous parental leave
Health, dental, and vision insurance (and above market employer contributions)
401k retirement savings plan
Work from Home stipend
Monthly mental wellness days
Two giftable Omada enrollments per calendar year
…and more!