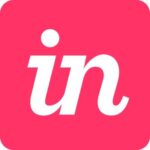 InVisionApp
InVision is the leading product design and development platform for teams building world-class digital products. It's every company's imperative to continuously innovate and improve on their customer experience: InVision's platform, education, and community enable creative collaboration across teams and geographies for improved speed-to-market and powerful business results.
More than 7 million people across global enterprises and small teams come to us when they are looking for digital transformation. That process doesn't start and end in any design tool: it encompasses ideation, conversation, visual collaboration and so much more. Teams use InVision to create, prototype and test new ideas; develop repeatable and streamlined processes in design, product and engineering; and improve workflows to move more efficiently from inspiration to production and drive innovation. The InVision platform allows teams to collaborate throughout the process with every stakeholder, giving individuals the visibility and know-how they require. Customers include 100 percent of the Fortune 100 and organizations including American Express, Adidas, Boeing, Ford Motor, Netflix, HBO, Ikea, Slack and Virgin Atlantic.

InVision is a fully distributed company with people in more than 20 countries. Investors include Accel, ICONIQ, FirstMark, Tiger Global, Battery Ventures, and Spark Capital. Visit us at InVisionApp.com and InVisionApp.com/blog.
Our team is in search of a Customer Marketing Manager with a track record of creating results-oriented client marketing programs, deep empathy and partnership with customer success and sales organizations, and an appreciation for the practice of design. In this role, you will work closely with our largest and most influential customers and cross-functionally with all marketing channel owners. You will be part of a team that is tasked with elevating our marketing programs to drive increased value and performance for our sales organization. You'll use data and insights to develop strategies on where customer marketing should invest to provide the greatest value for/from our customers.
About the Team:
At InVision, the Demand Generation Team is tasked with leveraging all marketing channels to drive pipeline, opportunity creation, and support customer retention for our wider sales & customer success organization. This role reports to the Director, Demand Generation and will support our Growth Marketing team globally.
This is the perfect opportunity for someone who has experience running the end-to-end customer marketing strategy, is data and results-driven, and has experience tying marketing output and programs to business performance. This person will be tasked with helping build the foundation for, shape and execute on InVision's Customer Marketing strategy.
What you'll do:
Form our customer advocacy and customer reference programs that will best celebrate and elevate our customer's successes on InVision Enterprise
Develop innovative customer success campaigns, scripts and email nurtures that support our wider business objectives and enable CSMs to reach account health and utilization goals
Optimize and streamline all review sites to assure InVision's brand is represented positively by those using InVision Enterprise
Collaborate with the global customer success organization to develop an understanding of our most influential customer narratives to inform our content strategy
Create customer Case Studies and gather testimonials that will best enable and support our sales organization
Partner with our clients as the external face of our marketing organization to tell our customer's stories across all InVision marketing and publication channels
Communicate Customer goals as they relate to our larger business objectives across the wider marketing team to increase alignment with cross-functional stakeholders
Analyze and evaluate the impact of your programs and campaigns in an easy-to-understand language for cross-functional audience
What you'll bring:
5 – 7 years of customer marketing experience in a B2B SaaS organization
Experience tying customer marketing strategy to sales performance outcomes
Ability to partner and inspire cross-functional teams to spearhead complex marketing problems
High level of comfort working autonomously; this role will require entrepreneurial thinking by someone who feels comfortable creating new strategies and executing new solutions
Excellent communicator with experience partnering with sales
Naturally collaborative – loves working cross-functionally and building relationships with teammates