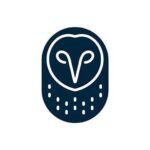 The Customer Lifecycle Marketing team is seeking a creative and operationally minded content developer and manager to enable our Lifecycle Marketing team and drive customer value, retention and expansion. You'll partner with key teams like Customer Success and Education to drive scaled programs that effectively trains users, shares product updates, and delivers best practices across our growing customer base. These programs sit at the center of our customer experience and are critical in helping our customers to realize outsized value from their Samsara investment.
You should apply if:
You want to impact the industries that run our world: Your efforts will result in real-world impact—helping to keep the lights on, get food into grocery stores, reduce emissions, and most importantly, ensure workers return home safely.
You are the architect of your own career: If you put in the work, this role won't be your last at Samsara. We set up our employees for success and have built a culture that encourages rapid career development, countless opportunities to experiment and master your craft in a hyper growth environment.
You're energized by our opportunity: The vision we have to digitize large sectors of the global economy requires your full focus and best efforts to bring forth creative, ambitious ideas for our customers.
You want to be with the best: At Samsara, we win together, celebrate together and support each other. You will be surrounded by a high-caliber team that will encourage you to do your best.
Click here to learn about what we value at Samsara. 
In this role, you will:
Develop and optimize engaging content from education based upon lifecycle stage and roles – Effectively move customers throughout their journey through the creation of high-quality self-serve learning experiences with consistent and cohesive brand voice to support Lifecycle touches. This includes exceptional digital short-form content that drives product actions and usage like onboarding checklists, how-to summaries, infographics, tips & tricks, email campaigns and landing pages. Work with Lifecycle Marketing, Customer Success and Customer Education, Product Marketing to optimize content across the customer's lifecycle journey.
Manage and maintain lifecycle enablement content strategy, themes and development – Lead lifecycle enablement content strategy, content mapping, and core themes incorporating key messages relevant to the various stages of the customer journey; Partner with Customer Education to identify educational and content gaps and recommend topic ideas based on key business and user insights.
Measure program content effectiveness: Understand traffic and engagement to iterate and improve content strategy for Lifecycle. Ensure the content is continuously improving to drive outsized outcomes for customers (i.e. reduced onboarding time, increased product feature adoption, etc).
Champion, role model, and embed Samsara's cultural principles (Focus on Customer Success, Build for the Long Term, Adopt a Growth Mindset, Be Inclusive, Win as a Team) as we scale globally and across new offices.
Minimum requirements for the role:
3-5+ years of marketing and learning content experience.
Exceptional marketing writing and editing skills with mastery of 'no fluff' writing; technical copywriting experience a plus.
Outstanding project management and organizational skills with an ability to prioritize amidst many moving pieces and complete tasks with high quality and on-deadline; often viewed as an "operator" by peers and management.
Results driven with analytical chops – you can pull data, identify key trends, and find opportunities for leverage in order to continuously enable and improve program and content.
Attention to detail and a commitment to exceptional work are part of your personal philosophy.
Adaptable and solution-oriented with a desire to work in a evolving, fast-paced environment.
An ideal candidate also has:
Gif creation and video editing/production experience are a plus.
Samsara's Compensation Philosophy
: Samsara's compensation program is designed to deliver total compensation (based on role, level, and geography) that is above market. We do this through our base salary + bonus/variable + restricted stock unit awards (RSUs).  A new hire RSU award is awarded at the time of hire, and additional RSU refresh grants may be awarded annually.
We pay for performance, and top performers are eligible to receive above target equity refresh awards which allow employees to achieve higher market positioning.
The range of annual base salary for full-time employees for this position is below. Please note that base pay offered may vary depending on factors including your city of residence, job-related knowledge, skills, and experience.