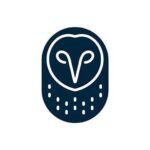 We are seeking an experienced, customer-centric, and operationally minded Senior Customer Community Manager to take our enterprise customer community – Spark – to new heights. The ideal candidate will be a strong executor with a deep understanding of customer dynamics, community engagement strategies, and on and offline customer community events. As the sole community driver, this Senior Customer Community will need to act as a true owner, leading the our first community and being willing to roll up their sleeves to deliver a high value experience for customers, our internal teams, and the business. This is a highly collaborative role and team that is a part of the broader Customer Marketing team. This program is mission critical to Samsara's long-term growth – ensuring customer retention, product adoption, loyalty & advocacy, and expansion across our top customers.
You should apply if:
You want to impact the industries that run our world: Your efforts will result in real-world impact—helping to keep the lights on, get food into grocery stores, reduce emissions, and most importantly, ensure workers return home safely.
You are the architect of your own career: If you put in the work, this role won't be your last at Samsara. We set up our employees for success and have built a culture that encourages rapid career development, countless opportunities to experiment and master your craft in a hyper growth environment.
You're energized by our opportunity: The vision we have to digitize large sectors of the global economy requires your full focus and best efforts to bring forth creative, ambitious ideas for our customers.
You want to be with the best: At Samsara, we win together, celebrate together and support each other. You will be surrounded by a high-caliber team that will encourage you to do your best.
Click here to learn about what we value at Samsara. 
In this role, you will: 
Evolve customer community strategy for business impact: Evolve and execute a thoughtful customer community strategy and roadmap for our Spark community that aligns with the company's growth objectives. This strategy should be focused on delivering a high value customer experience through a mix of community on and offline events and with outcomes rooted in driving customer value and supporting Samsara's business goals.
Drive community recruiting and outreach: Develop and execute strategies to grow the customer community, including internal recruiting campaigns, targeted customer outreach, promotion of the program at our annual customer conference, and more.
Lead community event planning and execution: Conceptualize, plan, and execute remarkable bi-monthly virtual and in-person customer community events including product feedback sessions, customer sharing roundtables, networking events at our customer conference, and more. Collaborates with teams across Samsara to create high value community and event content that drives engagement and drive all on and offline event logistics end-to-end from customer registration and attendee tracking to event facilitation and post-event reporting and more.
Drive community engagement: Facilitate and encourage meaningful discussions, knowledge sharing, and networking among customers in community events and drive monthly digital engagement campaigns like the community newsletter. Support community engagement as the sole program lead and primary point of contact for community members, responding to inquiries, comments, and discussions in a timely and professional manner.
Identify and develop customer advocates and plug into advocate activities: Identify, nurture, and mobilize customer advocates within the community and find new ways to cultivating authentic customer stories that demonstrate the real-world value of our products.
Continuously improve the community with performance analysis and reporting: Monitor and analyze key community health and outcome metrics to extract insights that inform growth of the community and validate the community's impact on business growth. Independently use data-driven insights to refine community strategies and drive improvements.
Develop and execute new programs and campaigns to meet the needs of the business: Lead and execute various new campaigns and programs to support Customer Success and GTM teams to meet the evolving needs of the business.
Champion, role model, and embed Samsara's cultural principles: (Focus on Customer Success, Build for the Long Term, Adopt a Growth Mindset, Be Inclusive, Win as a Team) as we scale globally and across new offices.
Minimum requirements for the role:
8+ years of experience in customer community with user group or other virtual event focused community experience
Proven success in elevating B2B customer communities or user groups to drive measurable business impact
Outstanding project management and organizational skills with an ability to prioritize amidst many moving pieces and complete tasks with high quality and on-deadline; often viewed as an "operator" by peers and management
Ability to create engaging, 'no fluff' community and event content
Deploys curiosity at every opportunity to become a customer expert and independently shares customer insights across the business
Cross-functional collaborator with strong listening skills rooted in empathy
Attention to detail and a commitment to exceptional work are part of your personal philosophy
An ideal candidate also has:
Proficiency in utilizing community management tools
Ability to quickly get to the heart of a problem and solve it
Strong facilitation and interpersonal skills with the ability to build relationships and engage with diverse audiences
Samsara's Compensation Philosophy: Samsara's compensation program is designed to deliver total compensation (based on role, level, and geography) that is above market. We do this through our base salary + bonus/variable + restricted stock unit awards (RSUs).  A new hire RSU award is awarded at the time of hire, and additional RSU refresh grants may be awarded annually.
We pay for performance, and top performers are eligible to receive above target equity refresh awards which allow employees to achieve higher market positioning.
The range of annual base salary for full-time employees for this position is below. Please note that base pay offered may vary depending on factors including your city of residence, job-related knowledge, skills, and experience.