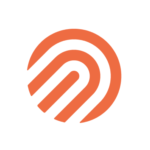 As a member of our Commercial Sales Team, the Business Development Representative (BDR) – reports to the Director of Business Development (BDE) and focuses on the development of meetings and relationships with targeted Alliance partners and Consultants. The BDR is responsible for driving important aspects of Alliance partner sales relationships and Tier 1 Benefit Consulting relationships. This includes but is not limited to relationship mapping, growing alliance account coverage, consultant and prospect contact development, and follow up and qualification of inbound Alliance and Consultant leads.
The successful BDR partners with their Omada Sales and cross team counterparts, particularly Consultant Relations and Marketing Demand Generation initiatives to strategize and build prospecting programs with direct outreach and engaging sales executives in targeted alliance partnerships.
The successful candidate will be a self-motivated and driven individual who is goal-oriented, methodical, tenacious, great at managing projects, sales processes, and not afraid of cold-calling. This position has advancement potential within the rapidly growing sales organization.
Responsibilities:
Execute on Omada Business Development processes, including, but not limited to relationship mapping, meeting generation with high value Alliance sales partners and T1 benefit consultants
Strategize with BDE, SLT and the marketing team to support Alliance Account based business development strategy, key "cornerstone" partner engagement strategies, and prospecting programs with direct and digital campaign outreach strategies
Provide material support to increased marketing events and the recruitment of attendees needed for both Alliance activities and Consultant T1 firm activities (in collaboration with Payor and Consultant Relations). This will include incremental precision on follow up as well as inbound demand gen inquiries.
Provide extensive research and relationship mapping for existing and new Alliance Partners for peer to peer sales and account management relationships.
Discover and engage new contacts within the target alliance partners and T1 consultant firms. Schedule exploratory meetings for BDE, RD's and AE's.
Follow up effectively with leads to qualify them and to conduct initial discovery of their requirements
Gather and summarize relevant intelligence on BD meeting attendees for sales leaders and other leaders on an as needed basis and specific to business development initiatives
Represent Omada at periodic industry functions for purposes of lead generation and relationship building
Qualifications:
A commanding desire to learn, grow and succeed in healthtech sales
4+ years of sales or related demand generation experience in a solution selling based structure is preferred. You're interested in health and wellness and have a burning passion to join the healthtech industry
Candidates should have one of the following: sales experience or other related business experience.
Project management skills and experience
Experience with sales tools – CRM, Email Automation, Prospecting
Proficiency with standard corporate productivity tools (GSuite, email, phone skills)
The ability to write succinct, crisp emails and have a strong communication manner
A proven track record of achieving and exceeding assigned targets and personal goals
Committed to constant growth. You love learning and improving yourself.
Team player. You thrive in an environment where there are many moving pieces and where success is measured for the organization as well as the individual.
You are naturally entrepreneurial and highly organized
You are a confident and genuine communicator with great listening skills.
Energetic, upbeat, tenacious team player with excellent verbal and written communications skills
Above all, you must be results driven—you are always looking to achieve great things for yourself and your team!
Benefits:
Competitive salary
Stock options
Remote first work from home culture
Flexible vacation to help you rest, recharge, and connect with loved ones
Generous parental leave
Health, dental, and vision insurance (and above market employer contributions)
401k retirement savings plan
Work from Home stipend
Two giftable Omada enrollments per calendar year
…and more!
It takes a village to change health care. As we build together toward our mission, we strive to embody the following values in our day-to-day work. We hope these hold meaning for you as well as you consider Omada!
Start with Trust. We listen closely and we operate with kindness. We provide respectful and candid feedback to each other.
Seek Context. We ask to understand and we build connections. We do our research up front to move faster down the road.
Act Boldly. We innovate daily to solve problems, improve processes, and find new opportunities for our members and customers.
Deliver Results. We reward impact above output. We set a high bar, we're not afraid to fail, and we take pride in our work.
Succeed Together. We prioritize Omada's progress above team or individual. We have fun as we get stuff done, and we celebrate together.
Remember Why We're Here. We push through the challenges of changing health care because we know the destination is worth it.