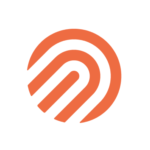 As a Bid Manager, you are the go-to person for all inbound bid requests. The Bid Manager will be responsible for driving the execution of winning bids, in line with the commercial strategy and goals. You will oversee all aspects of proposal preparation, ensuring quality, and making sure compelling bids are submitted in a timely manner. You will become an expert in Omada's products and value proposition so that it is reflected in all of our bid activity. You will be a key partner to the Sales leadership team in determining how and when we respond to what bids, and with what priority.
Specific duties include:
Works with key stakeholders to identify win themes, sales strategy approach, and a work plan, to complete pursuit activities.
Engages with Omada sales leaders, executives, and SME's to ensure necessary support for bid efforts.
Drives effective collaboration with all partners involved in the pursuit.
Tracks progress of the pursuit effort and routinely reports status to Commercial Effectiveness and Sales Management.
Directs support resources assigned to the creation, editing and production of presentations, proposal and contract documentation.
Ensures pursuit activities are conducted in compliance with Omada's policies.
Ensures all pertinent knowledge artifacts from bid effort are captured and appropriately archived for future reference.
Participates in Win / Loss Reviews and captures key lessons learned.
You will love this job if you:
A highly effective communicator, both written and verbal
A cross-functional team member who is able to work with internal stakeholders to ensure alignment between internal teams and Commercial teams
Highly organized with exceptional time management skills
Industrious with a collaborative working style
Passionate about creating and scaling an end to end sales process
Passionate about supporting a mission to improve healthcare through innovation and technology!
Bonus points for:
Experience in the healthcare space and/or partner sales
Benefits:
Competitive salary with generous annual cash bonus
Stock options
Remote first work from home culture
Flexible vacation to help you rest, recharge, and connect with loved ones
Generous parental leave
Health, dental, and vision insurance (and above market employer contributions)
401k retirement savings plan
Work from Home stipend
Two giftable Omada enrollments per calendar year
…and more!
It takes a village to change health care. As we build together toward our mission, we strive to embody the following values in our day-to-day work. We hope these hold meaning for you as well as you consider Omada!
Start with Trust. We listen closely and we operate with kindness. We provide respectful and candid feedback to each other.
Seek Context. We ask to understand and we build connections. We do our research up front to move faster down the road.
Act Boldly. We innovate daily to solve problems, improve processes, and find new opportunities for our members and customers.
Deliver Results. We reward impact above output. We set a high bar, we're not afraid to fail, and we take pride in our work.
Succeed Together. We prioritize Omada's progress above team or individual. We have fun as we get stuff done, and we celebrate together.
Remember Why We're Here. We push through the challenges of changing health care because we know the destination is worth it.
California, New York State and Washington State Base Compensation Ranges: $121,600 – $152,000*, Colorado Base Compensation Ranges: $109,440 – $136,800*. Other states may vary.