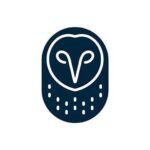 This is a high energy role in which you will bring the Internet of Things to small to medium size customers, building Samsara's business and bringing the benefits of sensor data to customers. Typical sales will be $5k to $20k, and typically involve proof of concepts, multiple stakeholders, multi-faceted pricing negotiations, and selling to owners, safety and operational managers.
You should apply if: 
You want to impact the industries that run our world: Your efforts will result in real-world impact—helping to keep the lights on, get food into grocery stores, and most importantly, ensure workers return home safely.
Your mantra is #alwaysbeprospecting: The world of operations is vast. Your customers are often out in the field and the best way to catch them is live on the phone. Samsara's top reps do constant research to find companies and contacts to expand their pipeline.
You have innate curiosity in how businesses work: One day you'll meet with someone in waste management and the next you may be learning about the inner workings of a food distribution center. Our top sales team members seek to learn the ins and outs of the businesses they support in order to make a larger impact.
You are a life-long learner: Samsara sales are complex. You will need to learn about businesses where you previously had little knowledge. The payoff is big but you have to be willing to put in the work.
You build genuine relationships with your customers: The industries we serve have relied on pen-and-paper solutions for years and haven't been met with the type of technology we offer. Our customers value earned trust and human relationships built over time.
You want to be with the best: Samsara's high-performance Sales culture means you'll be surrounded by the best and challenged to go farther than you have before.
Click here to learn about what we value at Samsara. 
In this role, you will: 
Own customer engagements end-to-end, from prospecting and qualification to close.
Generate pipeline through strategic outbound prospecting, as well as receive inbound leads from our account development team.
Target accounts with 11-30 vehicles.
Experience handling and owning transactional sales process with high volume demands.
Champion, role model, and embed Samsara's cultural principles (Focus on Customer Success, Build for the Long Term, Adopt a Growth Mindset, Be Inclusive, Win as a Team) as we scale globally and across new offices.
Minimum requirements for this role:
1+ years of experience in a closing sales role and/or the knowledge and ability to lead the full sales cycle from prospect to closed deal with minimal supervision on new accounts.
An ideal candidate has:
Proven track record of consistent quota achievement.
Experience selling in the commercial space – small to medium deals sizes.
Experience with high-volume cold calling.
Experience in fast-paced, transactional sales.
Must demonstrate a growth mindset and a willingness to be collaborative with your teammates and in your selling process.
SFDC familiarity.
#LI-DNI
Samsara's Compensation Philosophy
: Samsara's compensation program is designed to deliver total compensation (based on role, level, and geography) that is above market. We do this through our base salary + bonus/variable + restricted stock unit awards (RSUs). A new hire RSU award is awarded at the time of hire, and additional RSU refresh grants may be awarded annually.
We pay for performance, and top performers are eligible to receive above target equity refresh awards which allow employees to achieve higher market positioning.
Annual on-target earnings (OTE) range for full-time employees for this position is below and depends on your city of residence.