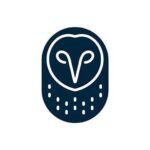 The Account Development Representative (ADR) job is the launching point for an individual looking for a successful career in SaaS sales. In this role, you will be at the front of Samsara's go-to-market strategy. This includes hunting for leads, mapping enterprise accounts, and building demand for Samsara's full line of products. This role is ideal for individuals looking to develop enterprise technology sales skills and to advance their careers. Successful ADRs earn accelerated commissions and head down the path for promotion into closing roles. You will work closely with top-tier executives and will see up close how sales organizations succeed.
Candidates based in Arizona, Colorado, Idaho, Montana, Nevada, New Mexico, Oregon, Utah, Washington, Wyoming.
You should apply if: 
You want to impact the industries that run our world: Your efforts will result in real-world impact—helping to keep the lights on, get food into grocery stores, and most importantly, ensure workers return home safely.
You are the architect of your own career: If you put in the work, this role won't be your last at Samsara. Successful ADRs can see promotion to a closing role in two years or less.
You love talking to people: In this role you will average 80+ calls to prospective customers daily.
You have innate curiosity in how businesses work: One day you'll meet with someone in waste management and the next you may be learning about the inner workings of a food distribution center. Our top sales team members seek to learn the ins and outs of the businesses they support in order to make a larger impact.
You treat rejection as a learning experience: In this role, you will get hung up on and you will get told no. You need to have resilience to pick up the phone again and again to sell Samsara's mission.
You want to be with the best: Samsara's high-performance Sales culture means you'll be surrounded by the best and challenged to go farther than you have before.
Click here to learn about what we value at Samsara.
Minimum requirements for this role:
1+ years of sales experience and/or sales prospecting ability, including research on and outreach to new accounts
Ability and willingness to make 80+ cold calls a day.
An ideal candidate has:
Must demonstrate a growth mindset and a willingness to be collaborative with your teammates and in your selling process
Samsara's Compensation Philosophy
: Samsara's compensation program is designed to deliver total compensation (based on role, level, and geography) that is above market. We do this through our base salary + bonus/variable + restricted stock unit awards (RSUs). A new hire RSU award is awarded at the time of hire, and additional RSU refresh grants may be awarded annually.
We pay for performance, and top performers are eligible to receive above target equity refresh awards which allow employees to achieve higher market positioning.
Annual on-target earnings (OTE) range for full-time employees for this position is below and depends on your city of residence.