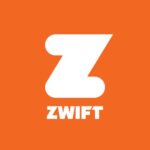 Zwift
About the Company
Zwift is a provider of an interactive fitness platform used to transform monotonous solo indoor cycling and running workouts into dynamic and social adventures.
Its platform connects users to physical indoor trainers so that cyclists can pedal inside while immersed in any number of virtual landscapes on a screen in front of them that enable users
to join in rides together with friends. Zwift uses gaming technology to bring the outdoor experience indoors, making at-home exercise fun, and engaging. It promotes social experience by connecting cyclists and runners in 3D computer-generated platform. Users of the Zwift platform interact, train, and compete together by wirelessly pairing a bike trainer or treadmill to the Zwift app, to power their in-game avatars.
Zwift was launched in 2014 by Alarik Myrin, Eric Min, Jon Mayfield, and Scott Barger and is headquartered in Long Beach, California.