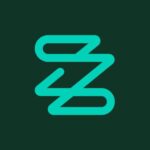 Zuora
About the Company
As the Subscription Economy leader, Zuora empowers today's innovative companies to nurture and monetize direct, digital relationships. Our award-winning multi-product portfolio now includes Zuora Revenue, Zuora Collect and Zuora Central Platform. More recently, we've added subscription experience platform Zephr to our family, further expanding our capabilities to serve as an intelligent hub that monetizes the complete quote to cash and revenue recognition process at scale.
Through our combination of technology and expertise, Zuora (NYSE: ZUO) helps more than 1,000 companies around the world, including BMC Software, Box, Caterpillar, General Motors, Penske Media Corporation, Schneider Electric, Siemens and Zoom nurture and monetize direct, digital customer relationships. Headquartered in Silicon Valley, Zuora operates offices around the world in the U.S., EMEA, APAC and LATAM.
"ZEO" Culture
At Zuora, we're building an inclusive, high-performance culture that every ZEO wants to subscribe to. We want ZEOs at every level to feel valued, included, and inspired to innovate, connect and collaborate authentically as we pioneer the Subscription Economy. You'll be empowered to think like an owner, take initiative and together, with the support of your team you'll push each other to the next level and help transform business models everywhere.
To learn more visit www.zuora.com
Zuora is proud to be an Equal Employment Opportunity Employer.
Think, be and do you! At Zuora, different perspectives, experiences and contributions matter. Everyone counts. Zuora is proud to be an Equal Opportunity Employer committed to creating an inclusive environment for all.
Zuora does not discriminate on the basis of, and considers individuals seeking employment with Zuora without regards to, race, religion, color, national origin, sex (including pregnancy, childbirth, reproductive health decisions, or related medical conditions), sexual orientation, gender identity, gender expression, age, status as a protected veteran, status as an individual with a disability, genetic information, political views or activity, or other applicable legally protected characteristics.
We encourage candidates from all backgrounds to apply. Applicants in need of special assistance or accommodation during the interview process or in accessing our website may contact us by sending an email to assistance(at)zuora.com.