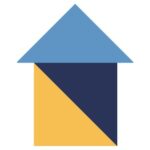 Wonderschool
About the Company
Started in 2016 by a group of educators and technologists in California, Wonderschool offers a platform where people can start infant and toddler programs and preschools out of their homes.
Wonderschool supports experienced educators and childcare providers to start their own childcares or preschools out of their homes, whether they live in
apartments, condos, or homes that they rent or own.
Wonderschool provides assistance with licensing, program setup, marketing and everything in between. The company's software platform allows teachers to manage their students, parents, and their program from one dashboard. Along with this, Wonderschool has built a marketplace for parents to search Wonderschool programs, schedule visits, enroll their children, and make payments.
It's been proven time and time again that children should start developing cognitive, motor, behavioral, and social skills from as early as 6 months and Wonderschool is committed to increasing families' access to high quality care and learning environments for children.