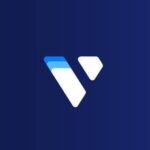 Vultr Holdings Corporation
About the Company
Vultr is simplifying the cloud. One Login, Nine Countries, Seventeen Cities, Infinite Possibilities.
Vultr empowers your environment with incredible cloud processing power and blazing fast I/O for a fraction of the cost and time. Deploy resources instantly in any of our 15 data centers around the globe. Our cloud compute centers are
currently located in these major cities: Sydney, Singapore, Seuol, Tokyo, London, Paris, Frankfurt, Amsterdam, Toronto, Seattle, New York, Atlanta, Los Angeles, Dallas, Chicago, Miami, and Silicon Valley.
Vultr Holdings was founded in 2014 by David Aninowsky with offices in Central New Jersey and South Florida. We're hiring! Join our team today at Vultr.com/Careers