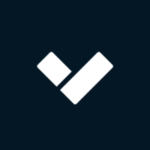 Verkada
About the Company
Verkada builds modern security solutions that help enterprises run safer, smarter buildings. Our mission: Modernize the world of enterprise building security.
Verkada's enterprise security solution combines easy to install security cameras and access control with intelligent, cloud-based software—all in a scalable, user-friendly system. More than
3,500 organizations, including 30 Fortune 500 companies, use Verkada to protect people and assets, secure facilities, and gain new insights that improve the efficiency of their operations. Verkada's vision is to be the operating system that runs every building in the world.
The company was founded by computer scientists and security experts from Stanford University, and Hans Robertson, the former co-founder and COO of Cisco Meraki. Verkada is headquartered in San Mateo, CA with offices in London and Sydney.