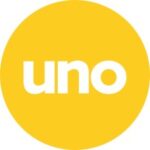 Uno Health
About the Company
Uno Health is a tech-enabled service that enrolls Medicare individuals into many of the financial programs they're eligible for – such as SNAP and Utility Assistance – unlocking thousands of dollars for some of the most vulnerable Americans. The extra cash leads to improved health outcomes and savings for all, and a subset of programs unlock ~20% direct revenue for their Medicare insurers.
Founders Anna de Paula Hanika and Chloe Phitoussi were inspired by first-hand experience in their previous roles at healthcare startups developing programs which aimed to improve people's health outcomes while balancing the financial incentives of the insurance plan. Uno's investors include GV, General Catalyst, Floodgate and  Cowboy Ventures and other healthcare and technology leaders.
We are at a pivotal time with deep demographic and social pressures being applied to our healthcare system. Come work with us!