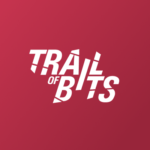 Trail of Bits
About the Company
Trail of Bits helps secure the world's most targeted organizations and products. We combine high-end security research with a real-world attacker mentality to reduce risk and fortify code.
As a cybersecurity research and consulting firm, we serve clients in the defense, tech, finance, and blockchain industries. We help with their most difficult security challenges by designing and building new technology, researching new techniques to advance the state of practice, and reviewing the security of the latest available technology products before they hit the market.
Our team consumes, produces, and presents research as a natural part of doing business. When we make new discoveries or developments, we strive to share our knowledge and release our tools as open source. It's a practice that's earned us industry accolades and helped contribute to our double-digit bottom-line growth.