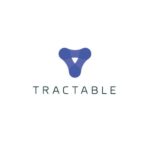 Tractable
About the Company
automate visual damage appraisal, Tractable's AI looks at photos of the damage and predicts repair costs. By providing its AI to the largest insurers worldwide, Tractable helps to settle claims quickly
and efficiently, which in turn impacts livelihoods.
Tractable AI Review and AI Estimating products help them improve their claims processes and produce live, end-to-end estimates of vehicle damage. Tractable's pitch is that AI appraisals of damage to vehicles/property can take place via its platform "in minutes", thereby allowing for repairs to begin sooner and people's livelihoods to be restored more quickly. It also automates image recognition tasks with Deep Learning.
Tractable was established in 2014 and is based in London, England.