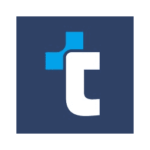 Tilled
About the Company
Tilled is a PayFac-as-a-Service platform that allows B2B ISVs to monetize payments that pass through their platforms.
Through Modern APIs and SDKs, Tilled's turnkey system allows software companies to be set up and running in a matter of weeks, with no upfront costs or additional headcount required.
Without any of the headaches, regulatory compliance, or liabilities of becoming a fully registered facilitator, Tilled makes it easy for any software company to take full advantage of the benefits of payment facilitation.