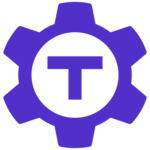 Teleport
About the Company
Teleport is the market leader in Identity-Native Infrastructure Access Management. Every company must protect its critical computing infrastructure from hackers and other bad actors. The problem is that most rely on outdated access solutions that use passwords and other shared secrets which are #1 source of data breach. Teleport replaces these outdated access solutions with more secure identity, making the happy path for engineers the secure path. By replacing insecure shared secrets like passwords, keys and tokens with true identity based on biometrics and security modules, Teleport delivers phishing-proof zero trust for every engineer and service connected to a company's global infrastructure.
Teleport is used by leading companies including Elastic, Snowflake, Doordash and NASDAQ and recently raised $110M at a $1.1B valuation in a funding round led by Bessemer Venture Partners with participation from Insight Partners, Kleiner Perkins and S28 Capital. We are headquartered in Oakland, California, but embrace a remote-first work culture for many roles.
We're also proud of our numerous awards recognizing business and culture leadership including "Inc. 5000 America's Fastest Growing Private Company",  "2022 Certified Great Place to Work" and Comparably's 2022 "Best Company Culture; Best CEOs for Diversity; Best Perks & Benefits and Best Compensation" award.