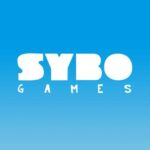 SYBO Games
About the Company
SYBO Games is an independent game development studio, co-creators and IP right owners of one of the most played apps in the world Subway Surfers brought to life together with their awesome partners and friends at Kiloo Games.
Having skyrocketed the charts with millions and millions of downloads across mobile devices and tablets since its May 2012 release, Subway Surfers have established itself among the most popular game apps in the world with a still rapidly expanding global market.
To achieve this, the game studio has put all its focus in combining breathtaking animations and highly intuitive controls simple enough to play in one hand, but also sustaining a long-lasting and often humoristic gameplay for most ages.
Today, the highest priorities in the company are developing core gameplay mechanics, concept development, cool character designs, stunning, cartoony graphics and sound designs that makes your ears happy.
SYBO Games have mastered developing games in Unity for iOS, but have also expanded their activities to other platforms like Android and Amazon.
The company was founded by CEO Bodie Jahn-Mulliner and Creative Director Sylvester Rishoej Jensen in 2010, and its headquarters is located in Copenhagen, Denmark.