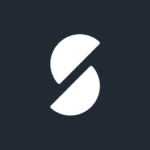 SumUp
About the Company
SumUp is a financial technology company that is set to become the first ever global card acceptance brand. The company enables businesses to accept card payments at the Point-of-Sale or on the go in a simple, secure and cost-effective way.
SumUp is the only company to offer an end-to-end EMV card acceptance solution built on proprietary hardware and mobile apps. This unique offering enabled SumUp to rapidly expand into 16 markets, including the U.S., Brazil and Germany, making it the mPOS company with the largest global footprint.
The company has gone on to develop a full suite of SDKs and APIs for third parties to integrate card payments into their mobile apps. SumUp has been backed by renowned investors, including Groupon, BBVA Ventures, Holtzbrinck Ventures and American Express. In April 2016 SumUp has merged with the mPOS company payleven to create the global leader in mobile payment.