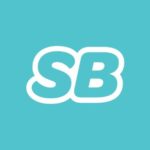 Student Beans
About the Company
About Student Beans
Student Beans is the world's leading student loyalty network. We produce our award-winning technology for the biggest retailers on the planet, connecting them with the youth market. Featuring in The Sunday Times Tech Track 100 2020, a list of the fastest-growing private tech companies in Britain, Student Beans consistently innovate to offer new solutions that satisfy our consumers, drive ROI for our clients and create an empowering workplace for our employees.
In the last two years alone, Student Beans has tripled the size of its teams in London, Manchester, Birmingham and New York and opened a brand new office in Melbourne. But we're not stopping there!
Student Beans has an incredibly exciting journey ahead, with ambitious goals and endless possibilities. Our success is due to our brilliant people and we are looking for more talented individuals to join us on our journey.