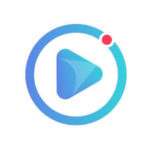 Stream Hub
About the Company
Streamhub is a B2B video analytics platform that helps customers build their best loyal audiences to their videos according to interests. The accumulated user history is then profiled into a data layer used for improved matching capabilities for contextual ad targeting.
Our customers are businesses that depend on video to generate revenue such as broadcasters, publishers and online video companies.
It is charged as a monthly subscription service based on volume, with a one month free trial at the start.
Awards and validation to date:
– 10 customers around the world
– Mipcube awards runners-up
– DTG TV Innovation awards – winners
– Streaming media magazine's best analytics awards – winners
Streamhub is the public name of Five Cool Consulting Ltd. founded by Aki Tsuchiya in 2010.