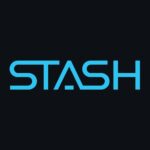 Stash Financial
About the Company
Stash is a New York-based digital investing and banking platform. Stash is pioneering the future of personal finance with the first financial subscription that helps people create better lives. From budgeting to saving for retirement, Stash unites banking, investing, and advice all in one app that has helped more than 5M people reach their financial goals and make progress towards financial freedom.
The company was founded in October 2015 by Wall Street veterans, Brandon Krieg and Ed Robinson.
Millions in the U.S. continue to be underserved or ignored by traditional financial institutions. At Stash, an investing app for more than 2 million active subscribers, we are addressing that reality by giving everyday Americans the confidence to take charge of their money and financial future. Our plans—starting at just $3 a month—provide easy and affordable access to a suite of products including investing, banking, education, and advice. Stashers are 18% more financially literate than the average American, and customers rely on Stash's unique tools, guardrails, and content to learn about money and build wealth for the long-term.
In 2022, we made tremendous steps forward in the Stash customer experience, through the launches of Stash Core, a new banking account experience featuring access to an upgraded Stock-Back® Debit Mastercard®, enhanced customer support, and refreshed benefits, including increased rewards; and expanded access to cryptocurrency through a separate crypto account offering.
Our Talented Team
We are proud to attract phenomenal individuals who share our commitment to unlocking financial opportunity for a new generation of investors. Their unique perspectives, backgrounds, and experiences have helped create a thriving and inclusive culture based on the notion of "Prioritizing People," a Stash core value.