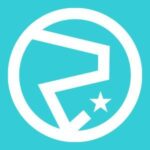 SORACOM
About the Company
SORACOM is a company that provides IoT (Internet of Things) platform of data communication by delivering scalable and elastic cloud technologies running on Amazon Web Services (AWS), which makes IoT solution providers/developers to efficiently deliver and extend their services, and also allow the flexibility and customization to fit the
various needs of IoT services.
With SORACOM, the data communication of IoT / M2M device become more secure and ensure reliable data transfer by supporting many devices and custom protocols. It also provides reduced time-to-market for M2M/IoT services, while significantly reducing the cost of delivering such services, and extend the business by paying as you grow cost structures.
SORACOM Air is a service that provides data communication for IoT devices SIM "Air SIM". Users can change the settings from Web console (user console) or by API control, and monitor the data traffic, as well as manage the configuration of data communication of IoT devices centrally. Air SIM provides connectivity for LTE/3G mobile data communication as MVNO, and supports wide coverage area required for IoT and secure communication achieved through a closed network using LTE/3G.
SORACOM Beam is a service that offloaded data from IoT devices to cloud with a high encryption load and connection destination setting without directly setting to large devices onsite, that can be controlled from a remote location on cloud. It also has a benefit to manage the data securely without going through the Internet, if the cloud data storage of IoT devices is located in AWS.
SORACOM officially launched its service on the 30th of September 2015, and is headquartered in Tokyo, Japan.