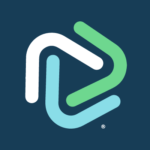 Socialive
About the Company
Socialive is an enterprise video creation and live streaming SaaS company based in Los Angeles.
Built for video novices and pros alike, its web and mobile platform enables all organizations, teams, and storytellers — regardless of their resources — to create on-brand, engaging video content.
With Socialive, users can capture video from anywhere;
create in real time; and distribute live or on demand across social media pages, internal comms channels, and owned websites and apps.
It empowers teams across the enterprise — including marketing, internal comms, learning & development, recruitment, global comms — and revolutionizes business ops through video.
When video is the most powerful way to engage customers and employees, creating quality video content shouldn't be so costly, time-intensive, and stubbornly complex.
That's why there's Socialive.