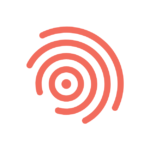 Smartling
About the Company
Smartling is a language service and technology provider helping customers to localize content across devices and platforms. The company's solution enables brands to access new markets, more customers, and greater value.
Its Translation Management Platform allows brands such as British Airways, InterContinental Hotels Group, Uber, AdRoll,
Shinola, Spotify, Pinterest, Hasbro, and SurveyMonkey to achieve a more dominant global position and provide truly native brand experiences.
Smartling was co-founded by Jack Welde and Andrey Akselrod in 2009 and is headquartered in New York, New York