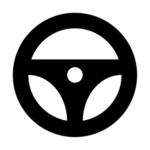 Smartcar
About the Company
Smartcar is on a mission to simplify how people securely connect their favorite apps and services to their cars. We build developer-friendly vehicle APIs so businesses can use a single integration to make their products available to cars across brands.
Founded in 2015, Smartcar has raised $36M from Andreessen Horowitz, New Enterprise Associates, and Energize Ventures. We are now the leading developer platform for mobility businesses across America, Canada, and Europe, serving amazing customers like British Petroleum (BP), Turo, NRG, and more.
Innovative mobility companies use our API platform to manage EV charging schedules, verify mileage, issue digital car keys, monitor fleets, and much more.