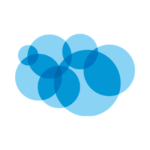 Silverline
About the Company
Silverline is a Salesforce platinum cloud alliance partner headquartered in New York City with consultants throughout North America. The company focuses exclusively on the end-to-end deployment of Salesforce products and powerful third party apps.
Silverline's results-driven methodology leverages best practices developed over 800 deployments, with deep expertise in financial services, healthcare, and Force solutions. Silverline also offers a suite of popular AppExchange applications, including the best-selling CalendarAnything and the newest product, The WaterCooler, an Intranet Platform.
Silverline was founded on 2009 and is headquartered in New York, New York.