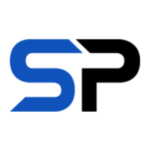 SellerPlex
About the Company
Hi — I'm Nate! A few years ago, I sold my Amazon business but I kept my team.
Why? Because my team was what allowed for my eventual exit. They had me on top of what I needed to be before I even had to ask.
I never had to worry about being on top of our finances and operations, or dealing with all the various random Amazon issues..
So, when I unexpectedly had an opportunity to exit, I was ready and able to take full advantage.
With Sellerplex, our team helps other business owners clean up their finances to allow for an exit, optimize for profit prior to an acquisition, and implement business operations to allow for the owner to unplug and facilitate a successful business sale.
Find out more about how our team can help you.