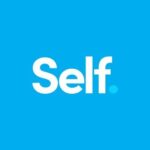 Self Financial
About the Company
Self Financial is a venture-backed fintech startup that helps customers build credit and save money.
It provides tools necessary for building on-time payment history and responsible use of credit, in collaboration with issuing banks.s services are for those who are new to credit or who might not have access to traditional financial products. It
offers Self Credit Builder Account to help consumers build both credit and savings without relying on credit history and Self Visa Credit Card, a card that helps existing customers build their security deposit in instalments. Self Financial is formerly known as Self Lender.
The startup was founded by Conor Swanson and James Garvey in 2015 and is based in Austin, Texas.
Job Positions