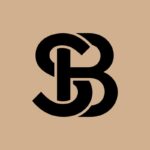 Scentbird
About the Company
Scentbird inspires fragrance lovers to go beyond the ordinary and sample scents that evoke passion, confidence, and the unknown. Our mission is to revolutionize the way we perfume by bringing the ultimate fragrance playground right to your fingertips and offering a digital subscription service that lets members choose from over 500+ designer perfumes each month.
About the Brands:
Scentbird: The easiest way for fragrance lovers to discover, try, and buy their favorite scented products without a commitment
Deck of Scarlet: Deck of Scarlet was created to break the boredom and shake up clean beauty. The line of bold cosmetics features vivid colors, innovative textures, and unprecedented finishes that bring the fun and creativity back to clean beauty.
Confessions Of A Rebel: We're not afraid to provoke. Our fragrances are made to excite and inspire: some are subversive, others are straightforward, all are compelling in their own right. He, she, they, YOU – our confessions are not caged in by gender.
Goodhabit: Built for the digitally native generation, Goodhabit is pioneering the movement in defending your skin against artificial blue light and modern day skin stressors. We're developing clean, conscious, and effective skincare solutions that keep you connected, and your skin, protected.
Sanctuary: Our newest brand to the Scentbird family. This fragrance, just like the playful creature that was its muse, this scent opens with an energetic blend of red berries and fresh bamboo as a nod to the Red Panda's favorite foods, while pink pepper adds an extra lively twist. Verdant notes like white tea, violet, and oakmoss pay homage to its habitat in the Himalayan Forests and mountains of China, as cashmere woods evoke a soft, cuddly feeling.
Drift: drift is uprooting the traditional air-care market. With beautifully designed products that blend in with bespoke scents that stand out. We take pride in our fragrances, keeping them free from the traditional chemicals used in the fragrance industry. We are always phthalate and paraben free. drift's subscription customer base is loyal and growing fast.
Scentbird is committed to bringing individuals from different backgrounds and perspectives into the Nest. We strive to uphold an inclusive environment where individuals of all different backgrounds, ages, colors, ethnicities, gender, or gender identities, genetics, physical or mental abilities, protected veteran status, race, religious or sexual orientation, thrive. We respect the laws enforced by the EEOC and are dedicated internally to going above and beyond in fostering diversity. Come as you are – we're excited to meet you.