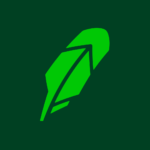 Robinhood
About the Company
Robinhood is a stock brokerage that allows customers to buy and sell stocks, options, ETFs, and cryptocurrencies with zero commission.
The startup offers equity, cryptocurrency, and options trading, as well as cash management accounts. It also provides a stock brokerage platform that democratizes access to the financial markets and aims to make people comfortable storing money and trading stocks using its application.
Vladimir Tenev and Baiju Bhatt established the company in Menlo Park, California in 2013.