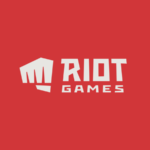 Riot Games
About the Company
We launched Riot Games in 2006 to develop, publish, and support games made by players, for players. In 2009, we released our debut title, League of Legends. League has gone on to be the most-played PC game in the world and a key driver of the explosive growth of esports. Players are the foundation of our community and it's for them that we continue to evolve the League experience both in and out of game. Founded by Brandon Beck and Marc Merrill, and currently under the leadership of CEO Nicolo Laurent, we're headquartered in Los Angeles, California, and have 2,500+ Rioters in 20+ offices worldwide.
Our Tech Specs
We're not going to fill this page with claims of groundbreaking philosophy. We think it's simple: Focus on delivering awesome experiences to players and measure everything we do against that goal. We're looking for excellent, like-minded engineers who want to help us in that mission.
To get a view into who we are and what we do, we invite you to check out our tech blog where we share authentic stories about what we truly value.
Here's just a handful:
TECHNOLOGY
We're looking for "T-shaped" engineers with a breadth of knowledge across many topics, and a depth of expertise in a few.
A strong technical breadth means no fear when approaching a problem. Is your SQL as rusty as an old iron fence? No problem, you'll pick it back up in a few hours if that's what's best for your product. Have you been neck-deep in managed code for three years? You just need one good night's sleep with Kernighan & Ritchie under your pillow to go native. Riot engineers grow faster and have a greater impact on the product when they think outside the bounds of tech stack and methodology. Additionally, T-shaped engineers are flexible—they're always willing to embrace the opportunity that unlocks the most player value.
Technical breadth also means total ownership of work. Riot engineers don't heave code over a wall, never to hear from it again. Sure, they write excellent code – but they also test, secure, deploy, scale, and maintain that code. It's not enough to get out of bed in the morning only to write code.
Technical depth might be more straightforward, but it's no less important. We're looking for engineers who are better than us, and who will level-up their teams. We'll undoubtedly ask what your area of deepest expertise is, and we expect you to teach us something. Gluing frameworks together until integration tests pass doesn't cut it—we're looking for engineers who understand their work all the way to the foundation.
CULTURE
We deeply care about cultural alignment at Riot.
If you're applying for a position on the League of Legends team, requisite League knowledge goes without saying. But Riot also has many R&D teams focused on building products in other genres. We pride ourselves on being well-rounded gamers, and the more we play, the better we understand the needs of players around the world. You might live and breathe Blizzard games, or curl up on the couch with a controller only to break said controller after a few hours of Dark Souls. You might even love riffing on the Dizovechev opening in chess (we made that up, we don't know chess). All of these equip you to relate to the players that built Riot Games.
Riot teams are cross-functional and autonomous—artists, product leads, engineers, and Rioters from all walks of life align around a vision to solve a problem for players. That could mean working with a highly technical team to ship Riot Direct and lower latency worldwide, building a new scripting language so content creators can evolve and experiment, or working with a small R&D team to prototype an entirely new type of experience. Without excellent communication and collaboration skills, this model of autonomous alignment can rip itself apart. Riot interviews aim to ensure that "teamwork" is not just a buzzword.
Riot maintains a feedback culture. We constantly give each other feedback, both positive and constructive. Flourishing in that environment requires a growth mindset—if someone points out a flaw in a technical architecture, Rioters need to appreciate the opportunity to improve instead of wallowing in their failure.