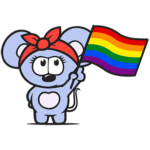 RebelMouse
About the Company
RebelMouse is the first digital publishing platform that is fully wired for social. Its solution enables brands, media companies and individuals to create vibrant content experiences that build communities and continually reach and grow audiences across the social web.
Unlike conventional approaches that focus on managing content workflows within specific channels, RebelMouse liberates content across sites, social, apps and ads, and amplifies engagement with intelligent recommendations, social calls to action, real-time trending alerts and more.
Founded in 2012 by former Huffington Post CTO Andrea Breanna, RebelMouse's modern approach to traffic helped create huge online hits like Axios and The Dodo, while also relaunching existing publishers like PAPER Magazine and helping them "Break the Internet." RebelMouse also helps brands who want to act more like a media company, including helping United Airlines Hub become the most popular airline blog.
For more information, visit rebelmouse.com and follow RebelMouse on Twitter at @rebelmouse.