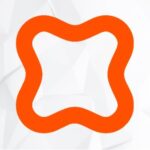 Qwinix
About the Company
Qwinix is an application development and software solutions provider specialized in agile development, lean thinking, and continuous delivery using a global delivery model. It uses agile development and lean methodologies to create applications and solutions unique to each client's project.
Qwinix works with start-ups, established non-profits, mid-sized businesses, and Fortune 50 companies, tailoring its approach to meet each client's unique goals and challenges.
Qwinix was founded in 2012 by Darshan Puttannaiah. It is headquartered in Greenwood Village, C.O. with additional offices in Costa Rica, Dubai, and India.