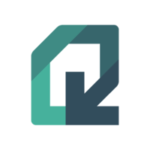 Quaderno
About the Company
Quaderno provides automatic tax compliance for SaaS, eCommerce, and digital businesses worldwide. From US sales tax to VAT to GST, merchants can effortlessly comply with tax laws in any country. The result? More time to spend on the business, not in the books. In addition to sales tax management, Quaderno offers automatic invoicing, instant tax reports, a variety of useful integrations, and great customer support.
We want to help business owners customize Quaderno to their business, to solve their particular problems and reflect their own brand. We're serious about tax compliance, and light-hearted about everything else. Our app has a playful, easy-to-use design. Anyone can use it, from certified accountants to first-time entrepreneurs, and that's the goal. We love hearing that our software relieves headaches and makes someone's day easier.
We're an international, distributed team, small and agile, working quickly across disciplines to continuously improve the product for our users. We live by the following values: strive for improvement, stay transparent, work smarter (not harder), choose positivity, and…have fun! Yes, we believe life is better when you play. Everyone at Quaderno maintains a healthy work-life balance that allows them to pursue hobbies, try outdoor activities, and spend quality time with family and friends.